Product Packaging: Noodle Golf Balls
Earlier this decade, TaylorMade reintroduced a product called "Noodle" golf balls, which was beloved by amateur players for its playful name and being dependably long, soft and affordable. I helped lead design direction for our rebranded packaging, which we wanted to make fun, approachable and offer high shelf-appeal for customers of all ages in stores like Wal-Mart and Target.
To achieve these goals, we created engaging headline language:
• "This Ball Bites!"
• "We Dare You to Find Softer Distance!"
Further, each box and golf ball sleeve features an inventive and colorful comic-strip short with our endorser and golf personality, Gary McCord, as a cartoon character, "Noodle Gary".
I was responsible for crafting all copy on the packaging, including headlines and the scripts for the comics. This packaging is still being sold at Wal-Mart some five years after its launch into the market, demonstrating its timelessness and ability to resonate with golfers everywhere.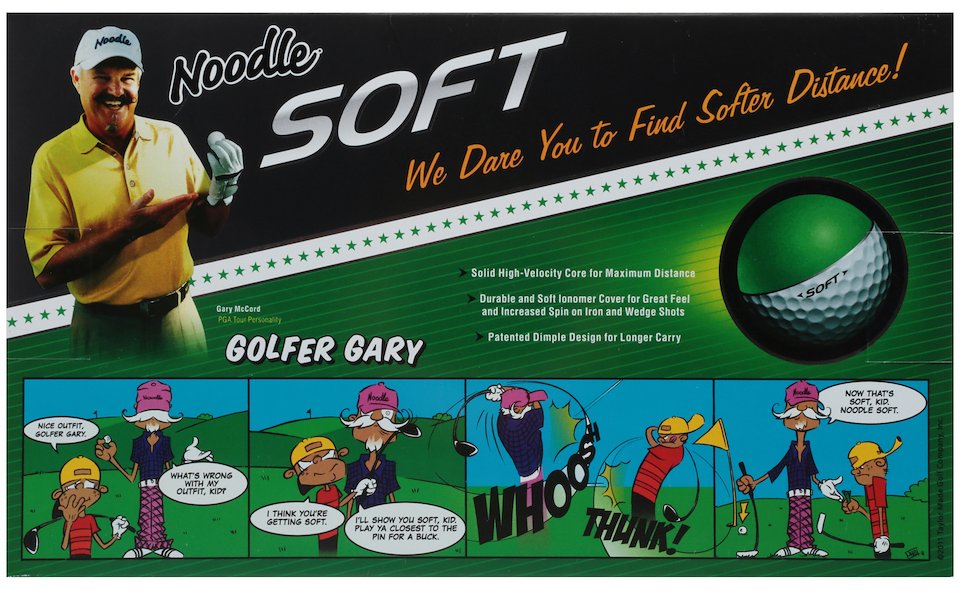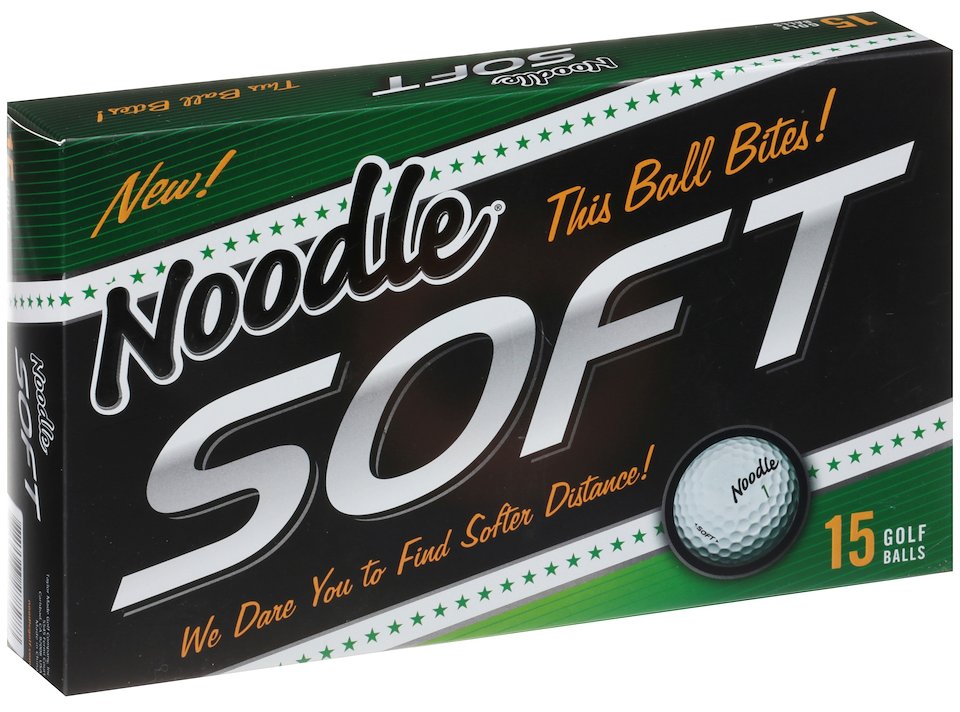 ---
Role Design Direction / Copy

For TaylorMade Golf

Date 05/2013

Type Product Packaging

URL bit.ly/2n2NDVX
Up Next:
Brand Identity: TaylorMade Golf