Mashable: Golf, Meet Social Media
In February 2012, I championed a groundbreaking social marketing campaign for TaylorMade Golf when we became the first brand to use hashtags on Tour in marketing our sponsored athletes. The hashtag, #driverlove, was associated with the product launch for the R11S driver, which featured a red sole plate on the bottom of the club that the company believed was the "heart" of the technological innovation of the design. The launch weekend, in which fans could see these hats and the hashtag during national television coverage of the PGA TOUR, spurred the largest audience growth of any weekend in our digital marketing team's history at the time.
Mashable recognized the campaign for its pioneering nature with a story titled "Golf, Meet Social Media: PGA TOUR Gets Its First Branded Hashtag". Per the story:
"At the Northern Trust Open this week, golfers sponsored by the TaylorMade brand are sporting hats emblazoned with the Twitter hashtag #driverlove. The hashtag references TaylorMade's larger campaign that plays off the special connection that some players feel with their clubs. It appears to be the first time a hashtag or explicit social media reference has appeared on PGA Tour golfers or playing surfaces."
To read the full piece about the #driverlove activation, follow the link to Mashable below.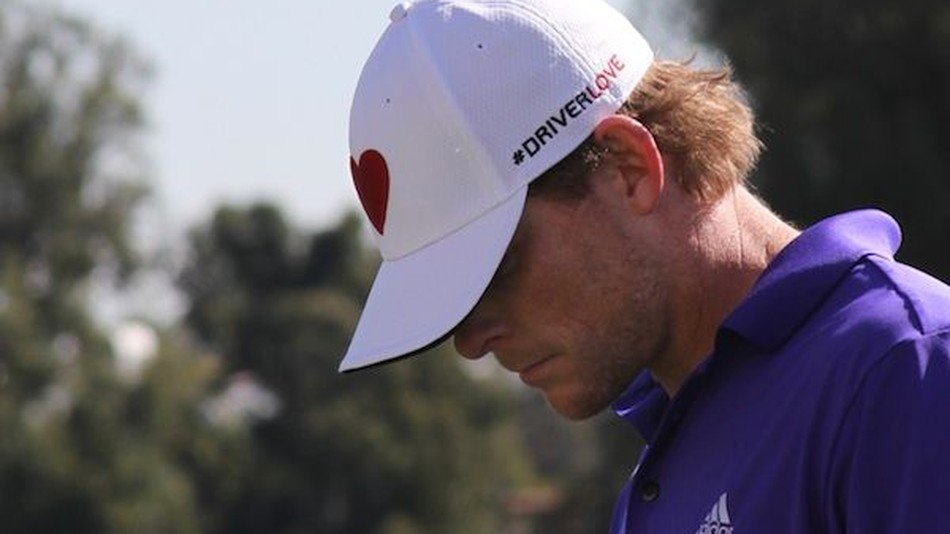 ---
Role Social Marketing Lead

For TaylorMade Golf

Type Social Campaign
Up Next:
adidas: Innovation Playbook