Brand Placement: It's Always Sunny
In 2014, after learning that Charlie Day, actor and lead cast member on FXX's hit television show, It's Always Sunny in Philadelphia, is an avid golfer, I made a connection with the show's production team at FOX Studios in Culver City. One of the hallmarks of the show's ensemble is their clothing and wardrobes, and fans pay specific attention to the T-shirts worn by main characters, Charlie and Mac (Rob McElhenney), which change from episode to episode.
My outreach on behalf of the TaylorMade brand led to positive relationships with the production team and ultimately an opportunity for valuable brand placement in one of the episodes. In the final scene of Season 10. Episode 6, titled "The Gang Misses the Boat", which aired in February 2015, Charlie wears a TaylorMade branded T-shirt in the bar the characters own on the show.
At no cost, the brand placement led to active increase in crossover social media engagement with It's Always Sunny fans and a short spike in e-Commerce sales of TaylorMade branded T-shirts. Further, we were able to organically reach Sunny's massive television audience which has been publicized for being an affluent demographic ( https://uproxx.com/tv/always-sunny-in-philadelphia-wealthiest-audience/ ), as well as skewing to include a high population of 25-36 year old males, another key audience for our brand.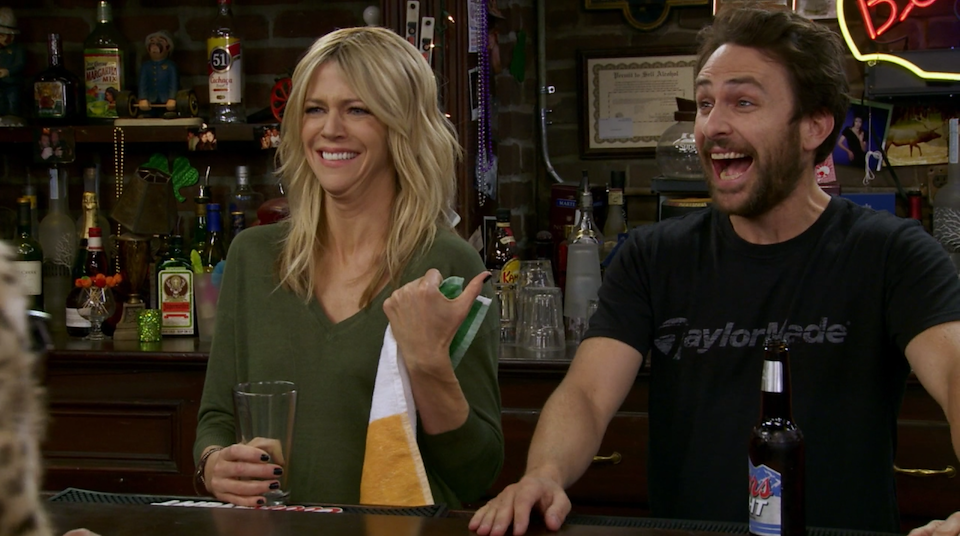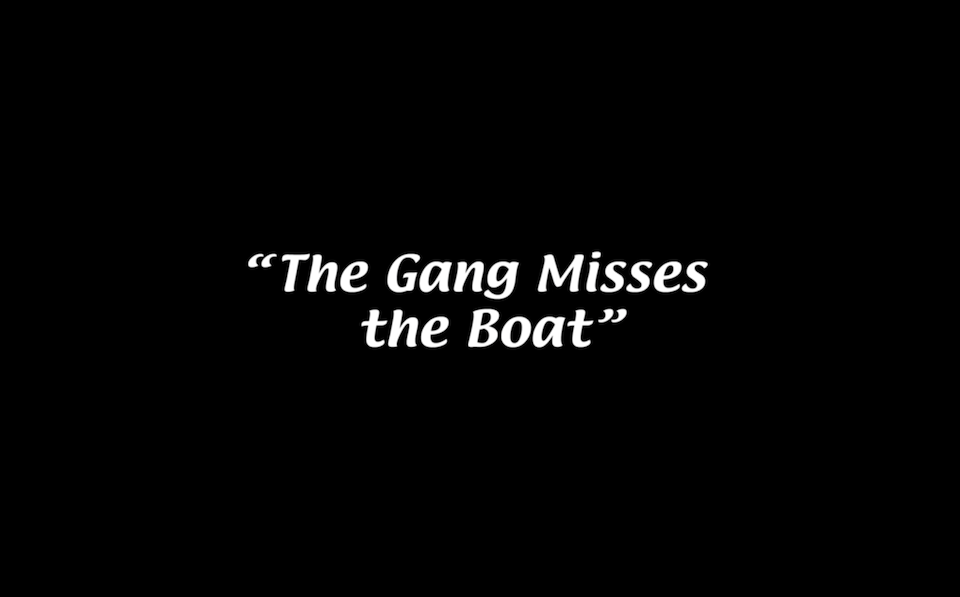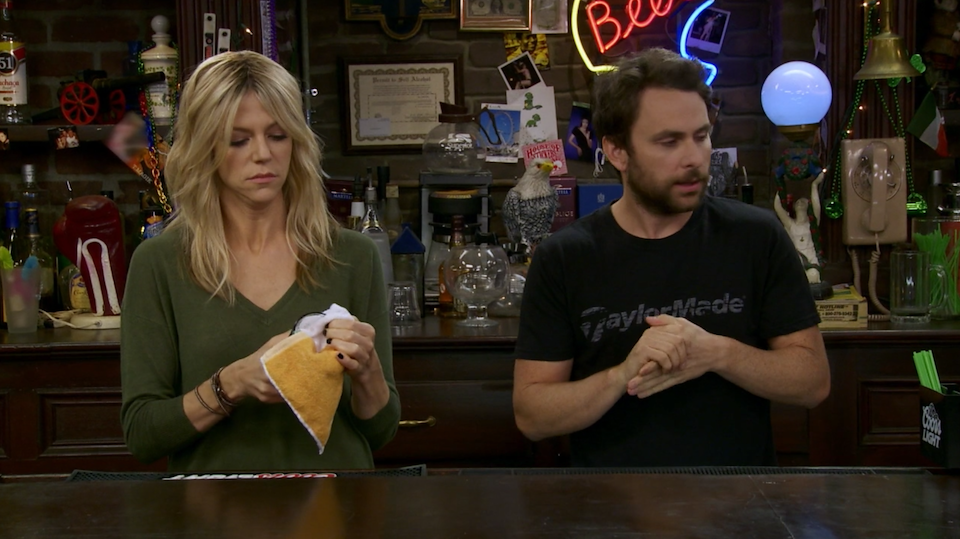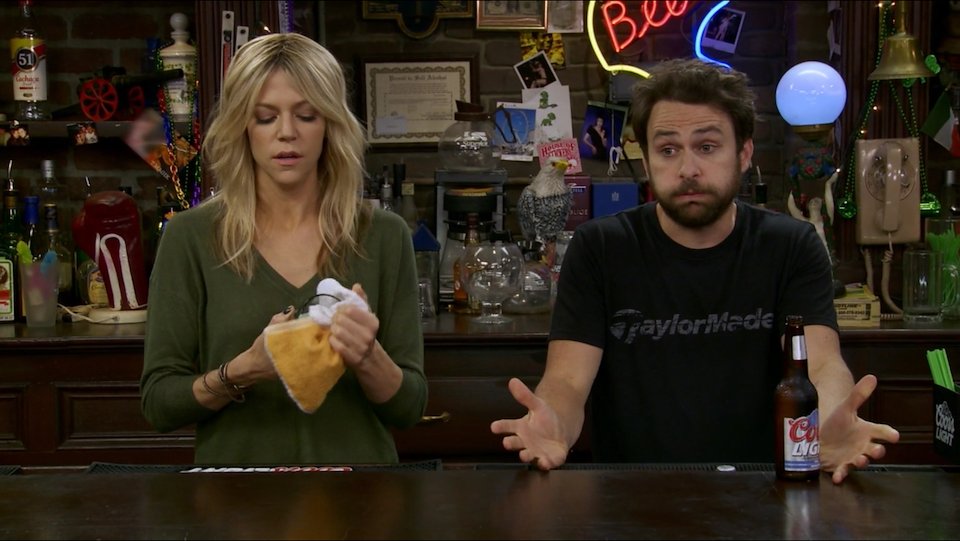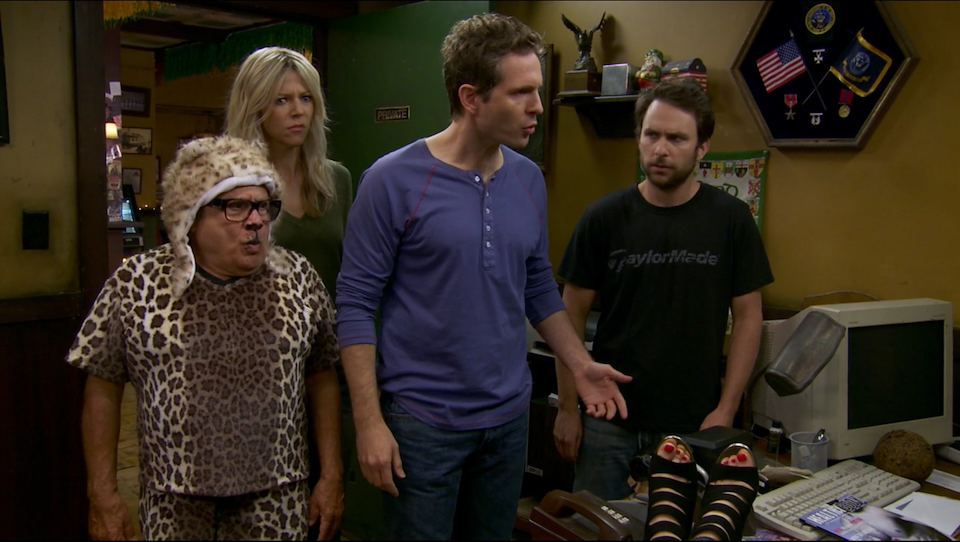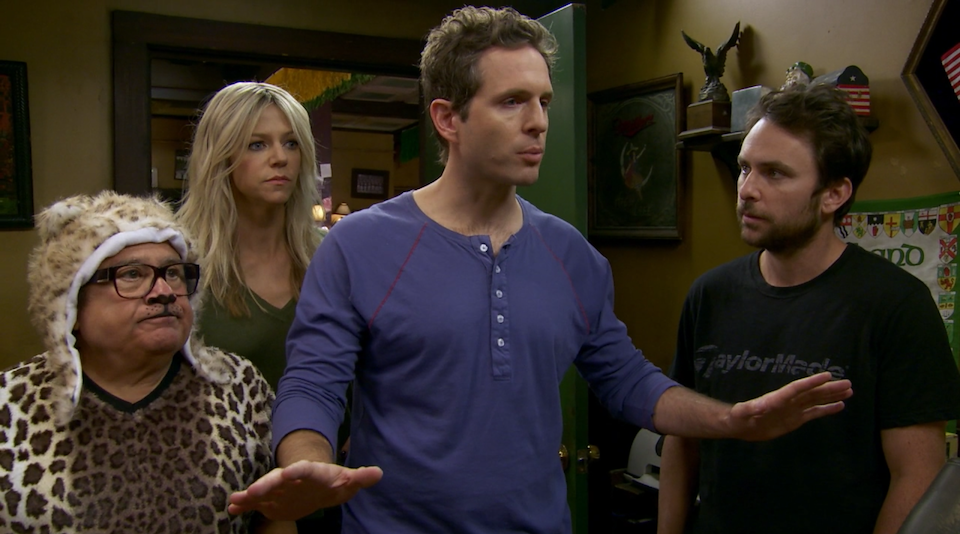 ---
Role Advertising / Brand Placement

For TaylorMade Golf

Date February 2015

Type Product Placement
Up Next:
Workspace Design: Innovation Lab