Mosaic Social Hub: TaylorMade Golf Product Launch (2013)
In February 2013, I helped lead and project manage the execution of a partnership between TaylorMade and Mass Relevance (now Spredfast), a technology leader in social curation and integration. The execution, called a Mosaic Social Hub, was designed to offer our online audiences an engaging, interactive destination that integrated real-time, brand-relevant social content from Twitter and Instagram to support the launch of our full 2013 product line-up including the R1 Driver, RocketBladez and RocketBladez Tour irons.
Golfers who visited our social hub were encouraged to join the conversation about our new and visually remarkable products; the R1 driver featured distinctive stripes on the crown of the clubhead, while our new irons incorporated a polymer insert called the "Speed Pocket" which you could see on the sole of clubs. In addition to exposure to our brand and product TV spots, which were the centerpieces of the social hub in our video player, consumers were exposed to our product hashtags (#YOUR1, R1 Driver and #thislittlething, RocketBladez irons) and could vote on which new clubs they were most excited to try for the first time.
Further, the site curated a collection of digital brand content including UGC photos from our fans and followers, and auto-populated recommended tweets using simple, rotating Q&A widgets. Although the execution started as a vehicle to help launch our products, we operated the site for two full months with rotating content and driving our fans to continue to engage with new product information and opportunities for trial.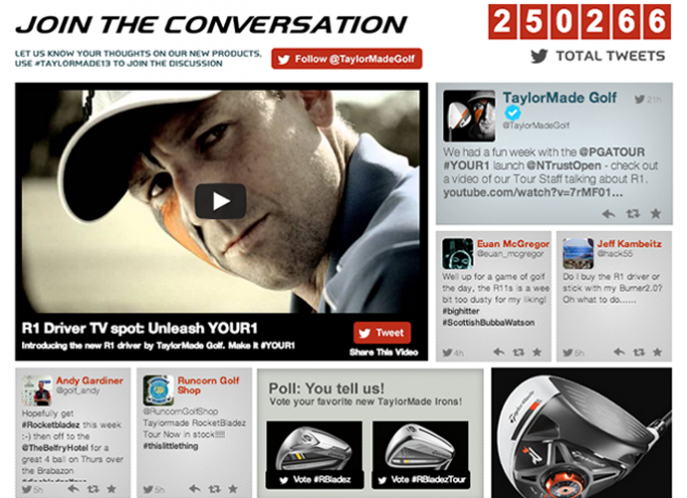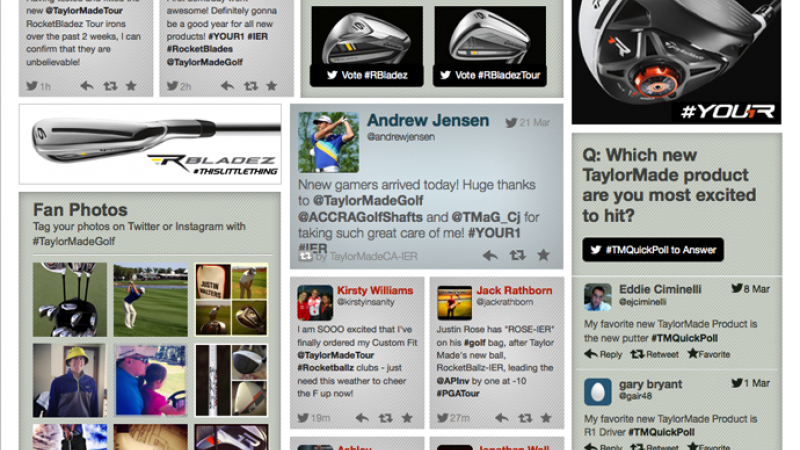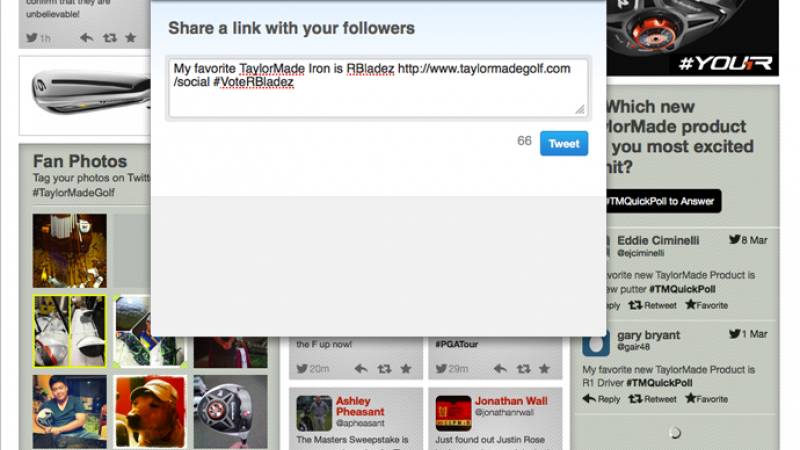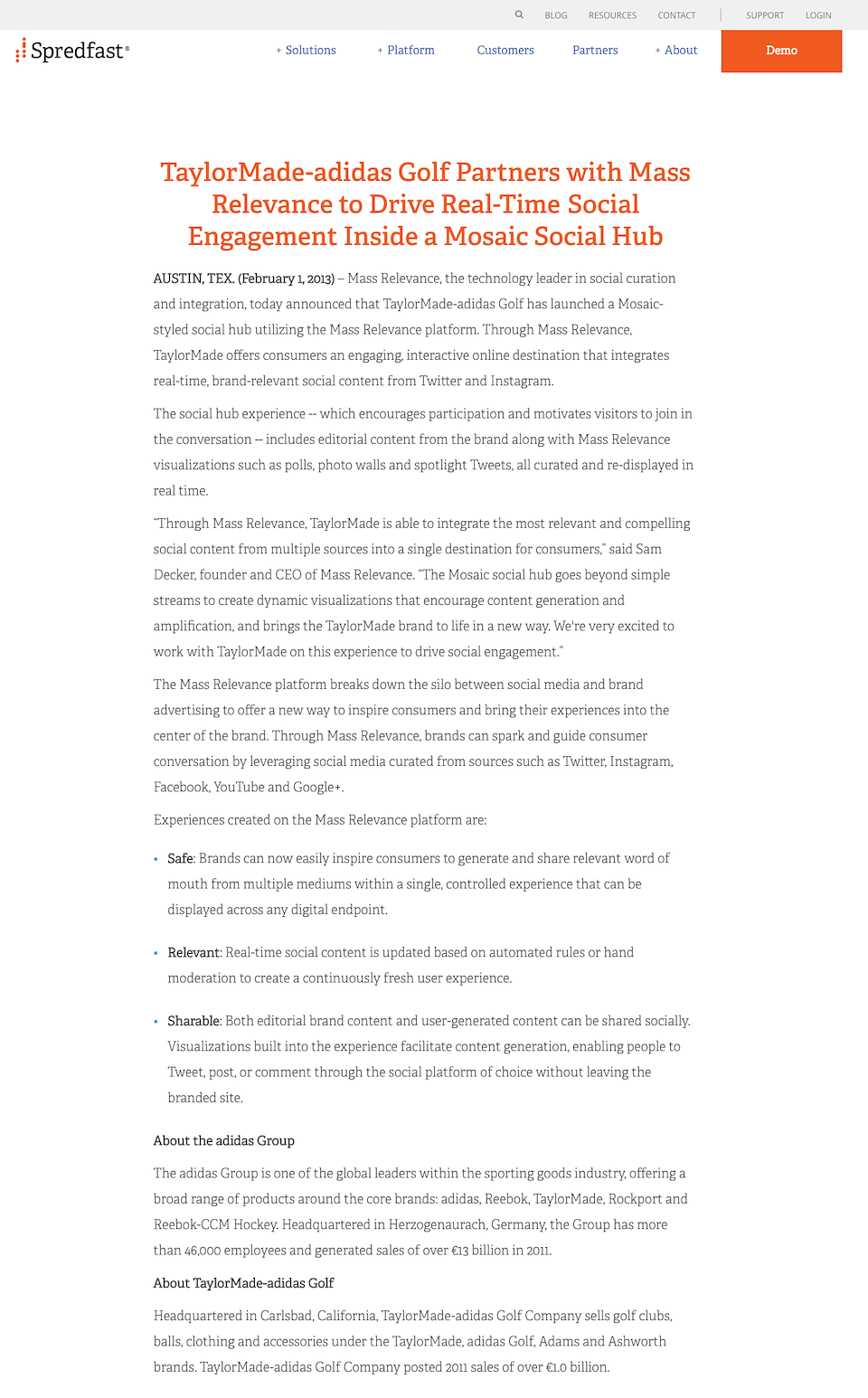 ---
Role Project Manager, Content, Copywriting, Design Direction, Reporting

Date February 2013

Type Social Media Marketing
Up Next:
#REDFORE16: 2012 Olympics Stunt